Soul Radio Station Chocolate Radio
Soul Radio Station Chocolate Radio broadcasts 24hrs a day across the world on line, delivering the best in Soul, R&B, Jazz-Funk, Soulful House, Hip Hop, House, Northern Soul & Reggae music, coast to coast around the world. The music played on the station covers over 6 decades, from the pioneering sound of Detroit Michigan's Motown through the Philadelphia/TK era, right up to today's current Soul & Jazz independent artists.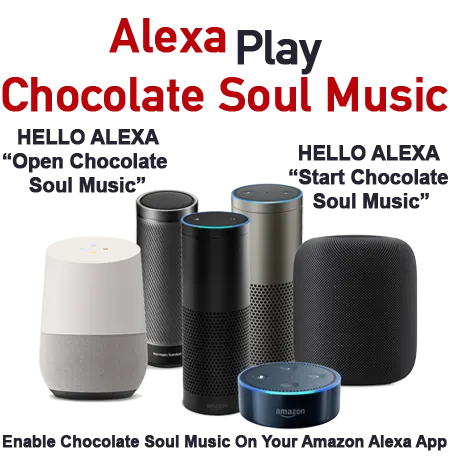 Chocolate Radio London was first formed in 1992 by Roger Brooks who was inspired to do so after London's Pioneers of Soul Music Radio, Invicta (1979 to 1984), JFM (1981 until 1985) and the legendary Horizon Radio (1981 – 1985) on 102.5fm and 94.5fm ceased broadcasting in a quest to obtain licenses. During the early 80's these radio stations took soul music broadcasting on FM in the UK to a whole new level that saw Horizon Radio on par with London's top music station for listeners. Read more about Chocolate Radio London & Soul Music in London in those early days.
Listen Live Tune In Button top Right on the Chocolate Radio London main menu, is there to enable you to listen (click to hear live show). The pop up will remain open while you browse our website and other sites, this will give an uninterrupted soulful listening experience.
Studio Chat! Hit the Message The Studio Button, below and send in your record requests or Name Checks live to the DJ on air. DJ's/Presenters will see your email live in the studio in seconds and get your requests live to air as soon as possible. Hit the button below Now. You can also email in private the DJ via his email at presentersname@chocolate-radio.com.