---
Chocolate Radio Advertising
---
Your Global Internet Soul, R&B, Jazz Funk & Soulful House Radio Station 24hrs a Day From London England
---
Advertising On Chocolate Radio
If you would like to get the best for your business with a flexible approach to advertising, Chocolate Radio is here to help you get your business name, product and services delivered to new customers, quickly and cost-effectively. Telephone a member of our sales team for an informal chat about how we can help build you're business.
"Telephone +44  (0)333 4041808 or please email our Sales Department"
---
Email Sales
---
Chocolate Radio Advertisers
We here at Chocolate Radio are pleased to be associated with our advertisers who by advertising with us support soul music and enable us to bring to our listeners a 24hr soul music radio station broadcasting 24/7 coast to coast across the world from London England.
Please drop in and visit out advertisers below, if only to say Hi. The button on the right will take you to each of our advertisers websites with just a click. Thank you for advertising and listening to Chocolate Soul Music Radio.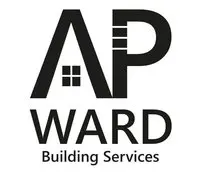 A P Ward Building Services Ltd is a Beckenham based building company, who has been established since 1985.
They offer a "one stop" solution to all your building needs and our "start to finish" service covers everything from recommending Architects and Structural Engineers, to completion of works by our skilled and carefully selected workforce, who cover all trades.
Smarts of Northolt, were established in the 1880's and they specialised in all aspects of removals across Ealing, Ruislip and West London.
Over the years, they have become experts in their field, providing a removals service for both domestic and commercial customers across the London and home counties.

Electric vehicle ownership is increasing at a rapid pace so make sure you stay ahead of the curve with a custom-designed charging station (EVSE) from Cioux that is compatible with all vehicle manufacturers.

If you require cost effective, reliable heating and plumbing engineers then look no further. Operating throughout London & the surrounding areas. we cater to all domestic and business client's central heating systems, gas services and plumbing requirements.

Aquahelios Kern Kraft Oil Seed Presses have been built to the highest standards and feature the latest German engineering technology. Presses are ideal for all bio oil production including culinary oil and will press Rapeseed, Sunflower Seed, Soybean, Linseed, Pleasure of Gold, Pumpkin Seed, Poppy Seed and most other seeds.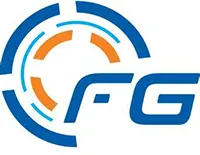 Future Generation Services is a UK based manufacturer, established in 1989. We specialise in design, development and manufacture of high quality self-service kiosks, automated storage and collection systems and electric vehicle chargers. Our unique strength is our ability to provide our clients with a total end-to-end solution all from our in-house facilities, including CAD designs, metal fabrication, laser cut plastics, electronic wiring and assembly, to produce products tailored to meet your exact specifications at the lowest price possible. Our ethos is "You are limited only to your imagination".

Cioux technology services is a multi-talented IT innovation design, supply and a consultancy practice that has the capability and the experience to provide your business with the essential skills it needs to help organisations with their vision. We can help develop your digital road map to transform the services and capability of your organisation.
---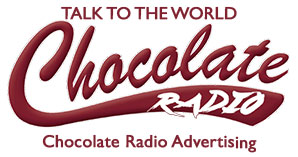 ---