Chocolate Radio About Us!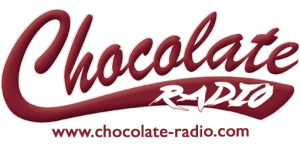 ---
First Launched 1992 – Revamped in July 2018
Chocolate Radio founder Roger Brookes, first launched Chocolate Radio in 1992 as a soul station inspired by the likes of Invicta, JFM & Horizon Radio from London's Pioneering 80's. Roger worked on TKO which was owned by Louie St Clare, as Roger B, the Mastermix DJ Presenter.
Roger then became a Co-founder of Touch FM which ran for some time before closing down late 90's. Roger went on to work with Soul FM with Pete Simmons, which was owned by Lenny and his team in East London.
Chocolate Radio did not make it passed its testing, due to changes in the radio industry law, so the station got shelved for a while before returning in 2008 as test transmissions before going live in 2009. Since then it has been a R&D program for Roger.
The station has now developed into a global internet radio station, offering Soul, Jazz-Funk, R&B, Reggae, Soulful House & Dance music to multi-language listeners across the globe. Chocolate Radio is technology and innovation driven and breaking new barriers across the world with audience numbers growing daily.
Chocolate Radio DJ's Presenters
DJ's/Presenters on Chocolate Radio London have been involved in Soul, Jazz-Funk, Reggae and R&B music for decades. The love of their chosen music stretches back to those early years of Motown and before. Many of the presenters have been regularly putting on soul nights in clubs around the UK and Europe since those early days.
Music Policy
The music on the station spans over 5 decades. You will hear everything from those classic early Motown Hitsville singles and albums, R&B, Philadelphia Soul with Gamble and Huff plus of course Tom Bell, right up today's Soul & Reggae stars, not forgetting the greats from Jazz Funk and Soulful House world. You can be sure of one thing on Chocolate Radio, you will not be very far away from another one of your all time favourite songs and music sweeps.
We do not dictate to our DJ's/Presenters what to play on their shows, as they know, you have an on and off button and a tune away button, so simply ask our DJ's/Presenters to play the music that you like and try and play a mixture of  Soul, R&B, Jazz-Funk, Soulful House and Reggae music, you our valued listener want to hear.
You can also request what you want to hear via our free Studio Live Chat button and live Email The Studio. You can also email the DJ by His or Her name, example marknorth@chocolate-radio.com. We at Chocolate Radio will at all times hear you! Our valued listeners.
Thank You for being part of the Chocolate Radio Soul Family of Friends that today stretches from continent to continent across the world.