Al Seaforth Soul & Jazz Radio Show
Show: The Soul & Jazz Radio Show – Sunday Morning UK 11am – 1.00pm  GMT.
Social Media: Facebook
Al Seaforth
Al's hails from the USA, he was born in Washington DC, where he lives today. His journey into radio USA style started on a local Washington DC station in 2009.
Al, was at a very young age when he started his musical journey. He began listening with his father who loved all genres of music. Al developed a taste for Soul and the Jazzier tunes.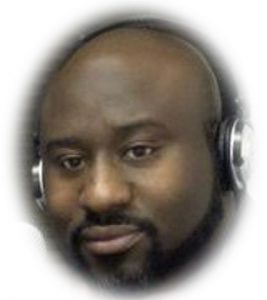 After realizing that playing music was his main goal in life, Al, took up Djing professionally and began to showcase his talents on the decks at local events. He was also asked to provide mixed CDs which he had been putting together with that soulful jazzy feeling.
Numerous local gigs soon appeared, which helped to make sure that his name and those important music mixes were being heard by as many people as possible. He was quickly noted for the unique style he brought to events in the way he was playing soul music and jazzy tunes.
Al Seaforth on im4radio Washington DC
Finally, after honing his unique sound over the years, The Jazz & Soul Radio Show was Introduced to the airwaves in 2009 by ((( THE FLOW ))) a radio station based in Downtown Washington, DC which is on the im4radio broadcasting network.
Al will be joining Chocolate Radio starting in Late Sept 2020. The Unique Jazz & Soul Radio Show can be heard on it's new home (Chocolate Radio) based in London every Sunday Morning from 11am until 1pm UK time (GMT).
If you have a love of soulful jazzy tunes make sure you lock into www.chocolate-radio.com every Sunday morning UK time. Chocolate Radio is a Global Soul Jazz-Funk radio station that can be heard via the internet all over the world.
---