Big Al Soul Sessions
Show: Big Al Soul Sessions Tuesday and Thursday 10am – 12pm  GMT.
Social Media: Facebook
Big Al

Big Al Soul Sessions has been a part of radio for the last 17 years, through Community Radio with 92.5 Cheshire FM, Commercial Radio with Southport 's 107.5 Dune FM, and Internet Radio Mid Cheshire Radio and for the last 9 years with London based SoulRadioUK and a brief spell  with Spanish based Radio Catalonia and a Summer Special in Zante.
The Soul Sessions have been a project I started on some 45 plus years ago when I wasn't so Big…I started collecting Soul Records after visiting various venues Wigan , Carlton Club, Blackpool Mecca a few times but by no means a regular.. To be honest was not very confident and didn't like crowds.. I became more of a Collector first and a DJ by accident. I already had a hand full of Motown and Odd Soul record from my Mum's visits to the Twisted Wheel and The Blue Rooms.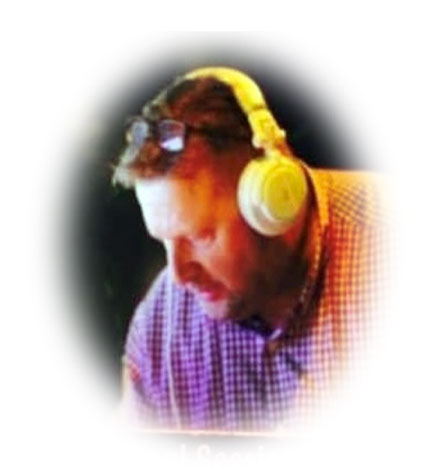 Collecting became a passion and recording the records I bought .. I use to help a guy who lived by us empty his Transit Van full of Disco Equipment and records… I asked him if he had any Soul and Motown .. Well that late September Sunday I bought My First Soul Pack. Then over the next few evenings I began taping on My Trusty Old Phillips Tape player and Al's Soul Sessions were born. Then I started buying regular Soul Packs from Dave T and Blues and Soul along with some from Soul Bowl… Very soon the the collection grew from a few to a few hundred. I started taping the records and getting a New Phillips Tape Player / Stereo Record Player . The Dog's Do Da's at the time. I began selling the tapes and the records I had duplicates of, At one stage estimated I had on tapes and digital, 66,000 tracks 10,000 45s and 3,000 Lp's. (2010)
I started Djing through the late 70's and 80's at a local Youth Club and Church Hall progressing to the local pubs and clubs. Throughout the 1990's and early 2k's I promoted various Soul Nights, The Queens Winsford All Nighters Warm Up , Congleton Cygnet Club , Congleton Town Hall , RHM and British Legion in Middlewich, Room2Groove at Nantwich Soul Train , The Millstone , Winsford United Alldayers and more recently Djing at The Manchester Soul Festivals..
In 2005 I became involved in local radio, hiring equipment to them and got the opportunity to be a presenter originally only wanting to do My Soul Session in the Specialized  Show section, one 2 hour show one night a week. I soon got bitten by the Radio Bug. Doing one pre recorded show to start with on a Thursday evening. I then went on to becoming the longest serving  Live presenter at Cheshire Fm presenting The Daytime Show Monday to Friday 10 till 2pm meeting and interviewing lots of local and national celebrities covering numerous topics and talking points.
Throughout the years before radio I worked full time in Social Work in Children's Services going to College and University and becoming Residential  Homes Manager.
along with raising a family and pursing my other pastimes of playing  local football,  then going in management and on gaining my coaching badge in junior football winning 19 trophy in 6 seasons. Then a severe leg injury and subsequent operations and one going horribly wrong leaving me paralysed and in hospital for over month and forcing me in to early retirement from football and my career in social work..
Big Al's Soul Session ran for 6 yrs  on a Thursday evening and for 2 years on Southport Dune Fm..
During the past 17 Soul Years I have had loads of fun and met and interviewed some Great People long with some of my heroes…Ben E King, J J Barnes, Contours, Pat Lewis, Detroit Spinners, Candi  Staton, The Vandellas, The Velvelettes,  Kenny Thomas , Jeffrey Daniels , Geno Washington ,  Damon Harris (The Temptations)and my favorite interviews were  Bobby Taylor, Louvain Demps from The Adantes and Kim Weston where I carried Marvin Gaye's keyboard for Kim at her rehearsal and meeting Kindred Family Soul and more recently helping to promote Laura Rain & The Caesars new album Rise Again with UK based LRK Records ..
For the Past 9 years Big Al's Soul Sessions has been broadcasting Live Tuesday & Thursday mornings between 10am -12 noon and re runs on Power Play  on Monday Wednesday and Friday mornings along some Bank Holiday Specials. I also Produced  Soulin' Through The Night a selection of Easy Listening Vintage Soul from Mid Night till 8 am for SoulRadioUk.net a London  Based company .
Through the years I kept the same format  of 45 mins Northern Soul ..Half an Hour of 2 in a row Motown from the rarer side  of The Motor City and then  45 minutes of My Mixed Bag of Soul from 70's 80's to 2022 new releases
And I loved every minute of it  of my time on air… Loving What I Do, And Doing What I Love
---
Email Big Al's Soul Sessions Direct
---