DJ Bobby J Pic n Mix Show
Show: Pic n Mix Show – (Various Times).
Social Media: Facebook
DJ Bobby J
The all new Pic n Mix Show comes to Chocolate Radio late on Friday nights, early Saturday Morning, which means I can play a right mixture of flavours: Old Skool plus classics in House and Drum n Bass and, lots more. If that your thing, come and join in!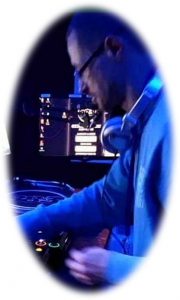 My career as DJ started when I bought my first set of decks when I was 17 years old. They where located in my bedroom at home, so I guess I must have drove my parents mad (As We Do). I was always on the decks practising and honing a DJ skill. This led me into DJing at some Jungle nights in a local community hall. I then got involved in my first radio work, alongside playing out at places like The Opera House and Rudolph's. I did this sort of thing until taking a step back and having a couple of children, but kept the DJing going at private functions and events.
Bobby J Moves To Spain to Live and Work
Moving to Spain where I stayed for a few years was fun; I became the resident DJ at various venues, like the Funky Buddha and Temple Bar. The highlight in my DJing career was playing out to 2000 people at Pacha.
After returning to the UK, I got back involved with radio, which included Pulse FM and Confetti FM, I really enjoyed doing radio again, but had to take a short break. Now you can also find me on Centreforce where I also do shows.
So come and join me every Friday night from 11pm UK GMT here on Chocolate Radio, your global soul music station and lets rattle the house with Old Skool vibes plus classics in House along with Drum n Bass. Oh, plus anything else you fancy, just email me from the form below with you suggestions.
---