DJ Major 1 aka Mark A Jordon
Show:  – Thurs, 11pm-Midnight, Fri 12 Midnight 1am, Sat 9pm – 11pm GMT.
Social Media:
DJ Major 1
Hi Guys, My name is Mark A Jordan aka Major 1 a native of Arizona. My journey in music, film and radio started at an earlier age with the influence that came from growing up in a talented family which inspired me to pursue my dreams.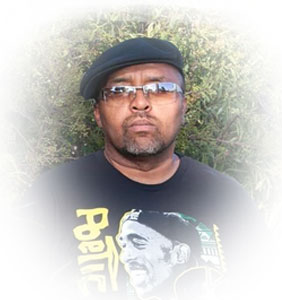 Since music was in my blood in 2003, I was present with an opportunity to record in a group called D'KLYC. I enjoyed working with individuals with creative minds to produce good music. I wanted more, so to take it to the next level in 2005 was when I finally decided to take the path of video production. Access Tucson, a local TV production provided our community the skills to produce, direct and edit shows to play on Coxs cable in Tucson, AZ. This motivated me to go back to school, which I received an Associate's Degree in Digital Arts in 2012, and also worked for Fox 11/KOLD news. The final piece of the puzzle was my love for radio. KXCI 91.3 provided DJ's an outlet to play music in our community.
What sets me apart from others doing what I do is treating every like family, wanting to know more about them which makes me truly honored to be a part of their life.
---