Gary Hunt Soulful Happenings Show
Show: Soulful Happenings – Various Times.
Social Media:
Gary Hunt
It was the music originating from the next-door neighbours that woke the interest in soul music for Gary. Day and night back in the 80's all you could hear was the radio bleating out, but the music was great. The soul pirates had taken over the airways in London and next-door where well and truly locked in 24hrs a day.
It was not too long before Gary's radio joined in the party and Gary found himself visiting the record shops in London buying up 12inch vinyl in alarming quantities. It was not long before private parties for friends saw Gary's vinyl being played, so a natural progression saw Gary putting on the tracks. The DJ career had started.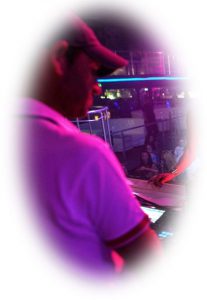 From friends private parties to being at DJ at the local pub and later into the clubs had started, then onward to the soul radio pirates.
Gary joined in with Chocolate radio in the early days of the test transmissions in the 90's but then went off to start a business and a family, which took up most of his time. But one thing he always kept up with was the music and also kept his hand in on the decks at various events and private parties and occasional shows on radio when time permitted.
Gary Hunt Back On Chocolate Radio!
Gary re-joined the team at Chocolate Radio in 2018 presenting shows that featured everything from classic soul, Jazz Funk and in the later days Soulful House. Gary mainly does shows at night (UK Time), because of family and business commitments, but you can rest assured every show features the big bangers along with the anthems and newbies.
Check out the Scheduled and pop along and visit one of Gary's shows on Chocolate Radio, you won't be disappointed!
---