DJ Presenter Jane E Soul Train Show
Show: DJ Presenter Jane E Soul Train Show
First Saturday of Every Month 1pm -4pm.
Social Media:
Jane E

My love of all things soul and disco started back in the 70s, living in East London with my parents and siblings. My brother, sister and I would often have a sing song before school, using candlesticks as microphones to the sounds of Sam Cooke, Stevie Wonder and Boney M!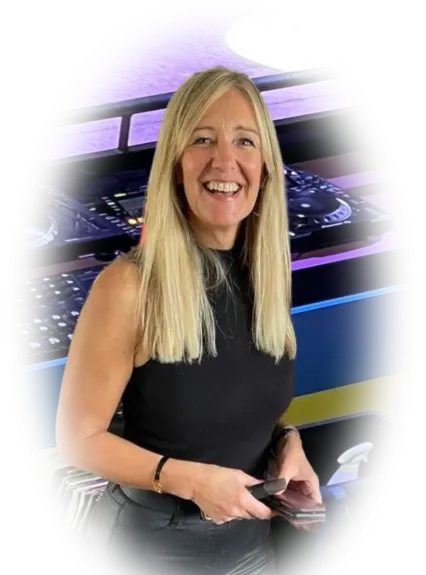 In the early 80s, we moved to a village in Kent where my parents ran a pub.  We had a good old fashioned juke box and I would badger the 'juke box man' to leave certain records on and make special requests for new ones. I think the poor man wanted to run when he saw me coming!!
Around 1986 I joined a record club called 'Out of Past Records' who would send me monthly mixed rare groove tapes as well as a record of their choice, thus my love of rare groove was born.
I have always loved dancing (badly) to soul and funk and would often be spotted on the dancefloor of Flicks/Zens, Dartford during the 80s and 90s.
After years of bringing up my (now grown up) children and doing a self-build, I once again have the time to indulge my passion for music, spending hours on-line looking for that illusive old 'new' track and have been called 'the bankrupter' in my music groups as I often post those very rare tracks that everyone wants to own but cost a small fortune!  I still love dancing, with my 'signature move' being arms in the air, hence my nickname 'Stretch Armstrong'!
I hope you can get on board the monthly soul train with me and Richie Green as we treat you to an audible banquet of disco, funk and soul, mixed with a bit of banter along the way.
---
Email Jane E Soul Train Show
---