Max Groove Radio Show
Show: "JAZZIN' TO THE MAX" – Monday & Friday Afternoons 3pm – 6pm UK GMT.
Social Media:

MAX GROOVE
A "Missouri State Jazz Treasure".
Proclaimed by Gov.Blunt 2007
One of the pioneers of the smooth jazz style that has dominated the airways and captivated countless listeners for years. Max has twelve internationally released CDs, including Three that made the Billboard Jazz Top Twenty. His current release "Night Owl" has his signature urban smooth jazz sound while showcasing his innovative Funky Jazz structures. Along with Guy Busch on drums, Clay Johnson bass. Max Groove The Artist, brings together a world of sound, melody, and emotion. A refreshing combination of original and contemporary jazz that guarantees to satisfy the most avid fan.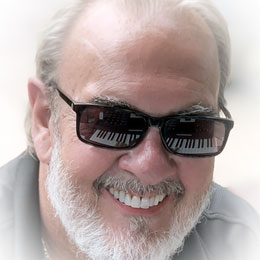 Over the years Max has toured & performed with some of The Greatest Jazz Artists & Stars Performers. such as Joe Sample & the Crusaders, The Temptations, Four Tops, Peabo Bryson, Count Basie, Chaka Khan, Jeff Lorber, Ronnie Laws, Joan Armatrading, Russ Freeman and the Rippingtons, Marcus Miller, Dave Koz, Johnny 'Guitar' Watson! and many, many more.
So whether you are 'Jazzin'To The Max on Radio, or Live on Stage…You're gonna have fun!
Max Groove "JAZZIN' TO THE MAX".
Max got into radio in 1991 at KPRS, a major R&B station hosting a show that featured Classic R&B, funky jazz, and what was then a fairly new form of 'Smooth Jazz'… After this Max went back to work doing live gigs and touring for some years, Max returned to Radio in 2008 on another popular R&B station Majic 107.3 in Kansas City, Mo. Playing a Smooth Jazz show. It became a must listen to show for Jazzers everywhere and remained at the top for seven years. More Tours & Live Gigs followed before a more recent return to radio with GSRN based out of Panama.
Max Say's 'The opportunity to join Chocolate Radio, a station with a true Global Audience and a reputation for excellence, thrills & excites me. I am truly honored and proud to be part of The Chocolate Radio Team. I look forward to bringing the newest Smoothest Jazz on the planet along with my very own R&B Funky Flavors.
So Join me MAX GROOVE in 'JAZZIN' TO THE MAX.
Every Monday & Friday 3-6 PM UK / 10AM-1PM US ET / 7AM-10AM PST / 9AM-NOON CTRL / 4-7PM CET (European)
---
Email The Max Groove Radio Show Direct
---