Max-Million Soulfully Yours
Email: max-million@chocolate-radio.com
Show: Soulfully Yours – Various Times
Max Million
Max delivers the Back to Back Soul Show here on Chocolate Radio. The show features a playlist that stretches back over 50 years, so whatever your tastes in soul music, you can guarantee one of your favorites will be no more that a record away.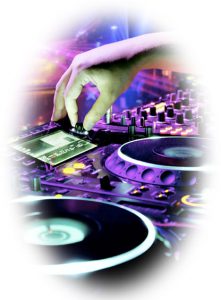 Max got involved with soul music after being a regular listener to those 70's/80's pirate radio stations in London. On Sunday nights when mom and dad made him go to bed early for school next day, most of the night he would be under the covers with headphones into his transistor radio and stay with the broadcast right through the night. School on Mondays was a sleeping event, which caused a few problems when exams came around.
From those early day pirate radio stations Max gained a wealth of knowledge and a record collection to match. He was a regular visitor to Groove Records in the West End of London picking up the latest's imports every Saturday and spent many a Sunday around local markets picking up 7's 12's and albums at bargain prices. 25p for albums like Stevie Wonder's Songs in the Key Of Life and Luther Vandross's Never To Much along with Maze, Change and many others all in pristine condition, some with their original plastic covers on.
Max on the DJ front was more than happy to be a warm up DJ in the pubs and clubs around the South East of London and also learned a lot from the name DJ's of the day he worked with.
Max Million Soul Music Is a Love of Life
For Max soul music is a love of life and is more than happy to sit in a radio studio playing records from his vast collection and sharing his first love with others and hopefully converting some to soul music.
You can email Max with any record requests and with luck he will have them in his vast collection, many on their original vinyl pressing. Today Max is slowly converting all those tracks to computerised format, so in years to come, those vinyl pressings will remain in pristine condition, but never again available at the local market.
Max says Soul records are pieces of art, never to be sold. Love Soul, then Join Max for a 100% soul jazz funk music experience here on Chocolate Radio.
---