Pete Anderson Weekend WindDown Show
Show: The Weekend Wind Down – Sunday Evening UK GMT.
Social Media: Facebook
Pete Anderson
Pete's love of soul & jazz music started early on at 7 or 8 years old. In those days we would be all sat with the family record player and a pile of vinyl records. Pete soon discovered that he followed his older sister's taste in music, playing her collection of soul, Atlantic and Motown singles repeatedly.
Recognising his early interest in music, he and his brother set up a mobile disco that started in the youth clubs and progressed through the party & wedding circuit, playing to larger and larger audiences.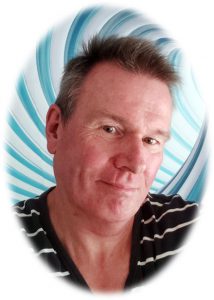 Pete became involved in the local Asian disco scene and found himself in increasing demand for Asian weddings and family events. During this time he began mixing disco / soul with Asian bhangra dance tracks.
A chance meeting with 2 Asian brothers led to Pete mentoring them to become DJs. This in turn led to the beginnings of the Asian daytime clubbing scene where Asian kids would party, typically on the last day of College / University term. This began small and local, but within a year the events had grown to a stage where venues such as the Hammersmith Palais were being filled to capacity.
Gigs with popular Asian bands followed in a variety of venues up and down the country.  As the brothers moved on to further explore the developing Asian disco scene, Pete moved on to some small local pirate radio stations and hospital radio gaining broadcasting experience.
Pete Anderson, Radio Beckons Again!
Years on, Pete's interest in both black music and broadcasting remain undiminished and today's technology offers the perfect opportunity to become involved in radio broadcasting from a home based studio.
---
Email DJ Pete Anderson Direct
---