Pete Simmons Essential Rhythms Show
Email: petesimmonds@chocolate-radio.com
Show: The Essential Rhythm Show – Sunday 4pm – 6pm UK GMT.
5pm until 7pm Local Time for French Listeners.
Social Media: Facebook
Pete Simmons
Pete has been active in soul music for over 40 years, starting as a DJ just after leaving school by persuading his parents to purchase a disco unit for him. Gigs at local pubs, clubs and events followed which saw him working alongside the top name DJ's of the day.
Jazz Funk and R&B feature high on his playlists and vinyl his preferred choice as the raw clean sound delivered by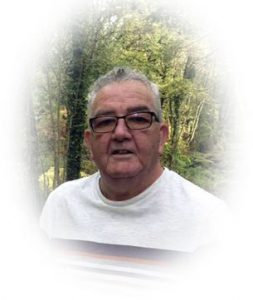 vinyl is so noticeable to discerning ears. Back in the day he played on many of the unlicensed soul radio stations in and around London, including Soul FM.
In 2012 he formed RCM Records with partner and friend Roger Brooks, the label went on to release several soul music tracks, all on Vinyl with moderate success.
After moving to Brittany France in 2016 and taking his vast collection of music with him (most on vinyl), he has carried on his love of DJing in local venues, returning to radio when Chocolate Radio invited him to do the Sunday afternoon shows.
Pete's shows on Chocolate Radio
Pete's Shows are The Essential Rhythm Show, they are are broadcast every Sunday 4pm to 6pm GMT, (For French Listeners that's 5pm until 7 pm local time). The show features all those classic monster tracks of the golden years of soul music. You will also find many tracks that where missed first time around, but are real classics in their own right.
With the technology at Chocolate Radio, Pete like many of the other Global based DJ's connects into the London studio via the Internet and is live from France on every broadcast. So when Pete's on just sit back and indulge, but have a pair of dancing shoes ready, your need them.
---
Email Pete Simmonds Direct
---
Error: Contact form not found.