Sarah J Simply Soulful
Show: Simply Soulful – Various Times.
Social Media:
Sarah J
Sarah was into the pop scene in those early years at school, maybe just following the trends of her schoolmates. Then she heard Marvin Gaye's Lets Get It On Album from 1973, her father had left the LP on the turntable at home.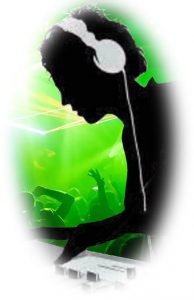 This ignited an interest and of late (2001) she investigated more of Marvin Gaye's and other artists on the soul scene. Trips to local record shops followed and then radio stations where found that just played soul music.
Moving into becoming a female DJ was hard going at first, but slowly she got to do guest spots at house parties and later gigs in clubs.
Soul music to Sarah encompasses everything soulful, from those classics on the early days right up to the latest releases on the Soul, R&B and Soulful House. You will find great examples old and new in every show she does here on Chocolate Radio, the Global Soul Music Radio Station.
Sarah J joined Chocolate Radio as a DJ in 2010
Sarah joined Chocolate Radio in 2010, our first female DJ and presents shows mainly at nighttime, as her full time job takes up a lot of time. So please check the show times schedule and pop along and give Sarah a listen next time you see her listed. We think you will love the music she features as its a little bit of everything soulful from those classic Motown through Philly right up to today's latest Soulful House bangers
From Sarah,
Thank you for taking the time to read my Bio and don't forget you can email me for a chat any time.
With Love.
---