TJ Dravids Soul Connections Show
Show: Soul Connections – Thursday Evening UK 6pm until – 8pm GMT.
Social Media: Facebook
TJ Dravids
When it came to music, I was never one to follow the crowd. As a child I grew up just outside London and back in the late 70's on the school coach the driver would play the chart toppers of the time on the breakfast show. However, I was influenced somewhat by my elder sister and to this day I have never showed the least bit of interest in popular music. I would listen out for Janet Kay, Van McCoy, Rose Royce, Chic and Odyssey in fact just about anything that had a funky beat or a soulful rhythm. In short, I have loved soul music and the urban sounds of soul underground all my life.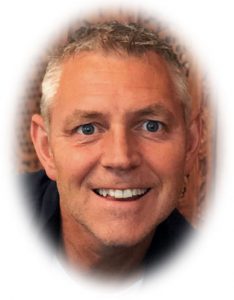 Fast forward to today and nothing much has changed. I still get a buzz out of finding that rare tune I've been after or hearing another DJ spin something I don't know. As a teenager I would trawl around the various London record shops collecting vinyl. Bluebird in Paddington, Bodymusic Tottenham or Groove Records in Soho. Getting home and playing the record was like a moment of pure magic.
I would listen to Greg Edwards, Robbie Vincent. Once the pirates were born in the early 80's everything changed. It felt like Soul music, Hip Hop and Lovers rock was everywhere. LWR, JFM & Horizon we're simply the best, no news, weather reports or politics, just Roy Ayers, Lonnie Liston Smith and The Jones Girls. It was our world and now we had our stage. Clubs would be packed; live PA's would take place and by the mid 80's even Radio London was basically a soul music station.
TJ Dravids The 90's
In the 90's I played at several clubs, bars and pubs in London, mainly spinning Rare Grooves and Funky Vibes as a warm up to the main acts. I followed various DJ's at that time and drew much influence from their music including, Jiggs, Mistri, Jasper 'The Vinyl Junkie', Dodge, WJ Good Groove and Ash Selector amongst others.
Coming to Chocolate Radio is fantastic and represents a perfect next chapter. From Sheree Brown to the Dayton. I look forward to sharing my wide collection of vinyl grooves for your musical pleasure.
TJ Dravids
Keeping the Soul Alive !
---