Tony Shawcross
Show: Mondays, Tuesdays, Thursdays & Fridays 12 Midday – 2pm UK GMT.
Social Media: Facebook
Tony Shawcross Bio
Tony started his DJ career of back in the late 70's playing Northern Soul from what was a great collection back in the day and would be worth a fortunetoday! Tony's first gig was alongside the legendary DJ Dave Evison at the Rainbow rooms in Eccles.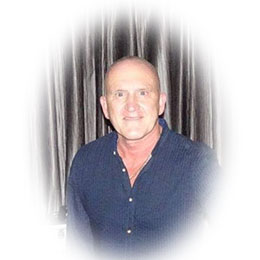 Tony moved onto jazz funk and modern soul genre's and has played at many events since including: the International soul weeks in Greece and Ibiza. U.K. Soul nights at: New Century soul all nighters. Tony is the Seductive soul resident and co promoter. Other events include Prestatyn soul weekender. The Soul Train alldayer, Ritz Manchester all dayer along with Blackpool international soul festival and Manchester international soul festival.
Other magical events include Bowlers soul all nighters, Movin on a groove soul nights and all Dayer plus Bury Town Hall soul events, Lowton Civic hall Soul Cartel weekender, Plus many local events Tony also presents a weekly radio show on Radio Diamond every Tuesday 7-9pm.
Tony today spends his time collecting 70's soul and playing upfront new music as part of the radio show. 2018 has been busy and eventful year with festivals including Macclesfield festival , Manchester Caribbean festival and Irlam live.
Then the dreaded covid curtailed events for the last 18 months, but now soul fans are back in the clubs and we are just starting to enjoy the events again.
Join Tony Shawcross live every Monday, Tuesday, Thursday and Friday from midday until 2pm UK GMT here on Chocolate Radio, your worldwide Soul Music Station.
---