Wayne Kennedy Soul, Jazz-Funk & Northern Soul Shows
Show: The Soul Show – Tuesday Evening UK 6.00pm – 8.00pm GMT.
Show:  Putting the fun in funky– Friday Evening UK 6.00pm – 8.00pm UK GMT.
Show:  Old Skool, Motown & Northern Soul– Saturdays Mornings UK 10.00am – 1.00pm GMT.
Social Media: Facebook
Wayne Kennedy
Dj & Radio Presenter, Wayne Kennedy has decades of experience entertaining the masses with his broad taste in music both in the nightclubs and on radio. From an early age, Wayne was always sort after to provide the heartbeat of many a party with his soulful funky jazzy tunes.
Wayne Kennedy Nightclubs & Radio:
Wayne was one of Manchester's longest running resident nightclub DJ's,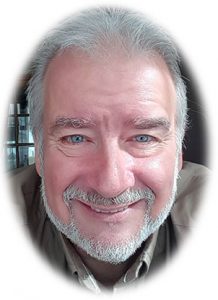 working 5 nights a week, 6 hours a night for over 10 years. He was solidly packing the dance floor every night with queues lined up around the block to get into his shows. In later years he turned is talent to radio and has shows on stations around the world today.
Wayne Says when I first saw the set up at Chocolate Radio.Com and listened to the quality of the music on the station, I knew immediately I wanted to be part of this station. I made sure station supremo Roger Brooks got to hear me play. Thankfully he agreed I was just what he needed for the station and invited me to join the team on Chocolate Radio.
I look forward in helping my fellow presenters and the station to become the Global Force providing the best in Classic & new Soul, jazz Funk, R&B Soulful House, Reggae and not forgetting Northern Soul. The aim is to surpass anything soulful broadcasting to day anywhere in the world.
Motown and Northern Soul is where my heart lays, but I have a lot of interest in all musical genres Old Skool, Disco and Jazz Funk flavours I love to play
The 80's Groove:
If you love your 80's grooves, sexy Jazzy funk, join me here on Chocolate Radio Tuesdays 6pm until 8pm UK GMT. Fridays 6pm until 8pm UK GMT for soul and disco flavours and on Saturday morning 10am until 1pm UK GMT for Soul, Jazz Funk and Northern Soul.
I guarantee to put some funk in your trunk and Boogie in your butt.
---
Email Wayne Kennedy Direct
---