Will Downing The Wind Down Show
Show: The Wind Down Show
Sunday Evening 6pm – 8pm, Replay Tuesday Afternoon @2pm UK GMT.
Social Media:
Website: ​www.WillDowning.com
Facebook: ​www.facebook.com/WillDowning
Twitter: ​www.twitter.com/WillDowning3
Instagram: ​www.instagram.com/WillDowning3
Will Downing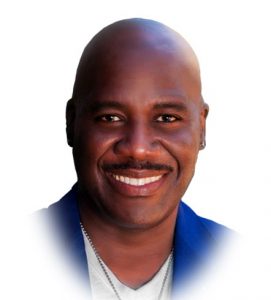 With a career that spans over 32 years and 22 albums, Will Downing is one of the most versatile and loved voices of our time. Known as The Prince of Sophisticated Soul, his repertoire consists of signature interpretations of R&B classics like "I Go Crazy", "Wishing On A Star" and "I Try", with original hits "A Million Ways", "Sorry I" and the show-stopping duet with Rachelle Ferrell, "Nothing Has Ever Felt Like This".
Wills distinctive baritone voice has resonated in the hearts of women world-wide and carved a unique niche in the music marketplace. With fresh melodies and lush arrangements that satisfy all musical palates. Will Downing continues to serve his fan base through his own Sophisticated Soul record label and sold out tour dates across the country.  He also hosts his weekly radio show The Wind Down which is aired on this site and over 20 stations around the world in the USA, UK, Japan, and Spain.
Join Will here on Chocolate Radio for the Wind Down Show Wednesday Evenings at 9pm and if you just happen to miss that check out the replay on Tuesday Mornings at 11am UK GMT. Its a must listen too radio show.
---
Email Will Downing Direct
---