Carl Hinds The Vinyl Experience
Carl Hinds The Vinyl Experience show live Saturday Evening 5pm - 7pm UK GMT Time on Chocolate Radio the global soul music station
Carl Hinds Vinly Experience
Email: carlhinds@chocolate-radio.com
Show:  Saturday Evening 5pm – 7pm UK GMT.
Social Media:
DJ Carl Hinds grew up in Welling Kent, to reggae loving Jamaican parents. He caught the bug for soul music listening to his dad's collection with artists like Jimmy Ruffin and Johnny Bristol and bands like Cameo and Kool and the Gang. From a very young age, Carl presented his top 20 show sitting on the carpet playing records on the family's Grundig Gram. He started going to clubs in the South East of England – Flicks, Goldmine, Hilltop and Stage Three and grew up inspired by DJ greats like Froggy, Robbie Vincent and Chris Hill. He was also inspired by pirate radio in the early 1980's that popularised soul music.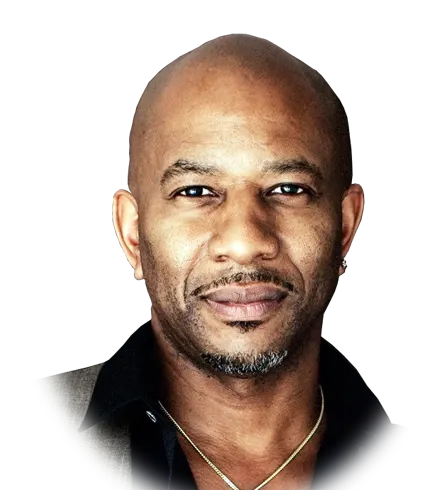 Carl continues to spin vinyl to this day. His private collection totals well over 5,000 records, collected since his teenage years. He is often seen carrying his record box, and sometimes even his turntables, to gigs. He continues to supplement his collection with rare soul or other soul inspired genres. Preferring the authenticity and sound of original music, he is a purist at heart, loving nothing more than the snap, crackle and pop of vinyl. He says, in his own words, 'absolutely nothing will ever beat it!'
Carl moved to South East Asia in 2010 and helped to shape the music scene with his Soul, Funk and Disco series 'STOMP' in Malaysia and Singapore. He was also co-founder of the collective 'Gimme Shelter,' a vinyl-only event with a selection of South East Asia's most sought after DJs. Carl has performed at a range of Asia's most prestigious events, including The Iskandar Puteri Jazz Festival in Southern Malaysia, both as DJ and Emcee. He is an experienced curator and performer including large scale functions; Gala Dinners for Associations, Chambers of Commerce and Private Members Clubs with a diverse range of clients.
During the lockdown in Malaysia Carl created a popular weekly show, broadcast on Mixcloud, called Stir Crazy Live. He later developed his brand Music for the Soul with his weekly show Sunday Soul Sessions.
DJ/Presenter Carl Hinds
Equipped with a wealth of musical knowledge, Carl plays to the crowd and curates' unforgettable experiences that uplift and entertain diverse groups. Seamlessly blending genres of music, his goal is to bring a joyous energy to any event. Today, Carl lives in Lisbon, Portugal.
---
Read more
---