DJ Dominic H Soulful House Show
Show: Soulful House – Saturday Evening  6pm – 8pm UK GMT.
Social Media: Facebook
D.J. Dominic H.
However, I used to known as D.J. Chubbstarr. I started Deejaying when I was 14 years old, playing tunes like Nightmares on Wax and Tricky Disco. (Showing my age). I then went on to play drum & bass on Eruption 101.3. During this time I released my 1st track on the Kemet Crew album that featured artists such as Brain Killers and Remark.
Although playing Drum & Bass, I always had a keen interest in the House & Garage scene. After Drum & Bass took a route that I wasn't feeling too good about, I decided to follow my true love of House & Garage.
I then went on to release another track, Ft M.C. Preshus (Rinse out) reaching number 2 in the Garage charts. I bounced around the pirate radio scene (unlicensed broadcasters) as you do before taking a break from the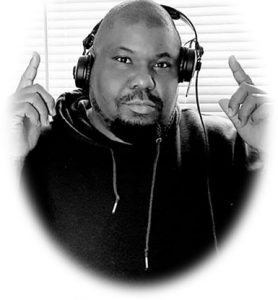 music scene for a bit of rejuvenation, you know what I mean!
DJ Dominic Returns To The Club & Radio Scene!
In 2011, I returned to the club and radio scene playing what I now love and that is Soulful House with a smidgen of Deep Afro and Garage.
Now if this is your kind of music, why not join me on Saturday Evenings from 6pm until 8pm UK GMT here on Chocolate Radio and lets explore the music together.
Whatever you would like to hear, new or old, please let me know by email below and I will make sure we will include it in the next radio show here on Chocolate Radio, your global Internet 24/7 soul music station. Please let me know your choices by email a few days in advance, so I can make sure your requests and shoutouts are included in this weeks show.
Now where were we, oh I know Soulful House, that's what I love playing, so lets get this party started this coming Saturday. Are you up for it?
---
Email DJ Dominic H Direct
---